Things to Do in Summer
Hansen Guest Ranch & Event Venue in Swan Valley and the surrounding area are home to a variety of summer activities that are entertaining for adults, children and groups alike. This scenic space has always been a draw for outdoor adventurers from all around the world and includes activities such as fishing, horseback riding, hunting, and more.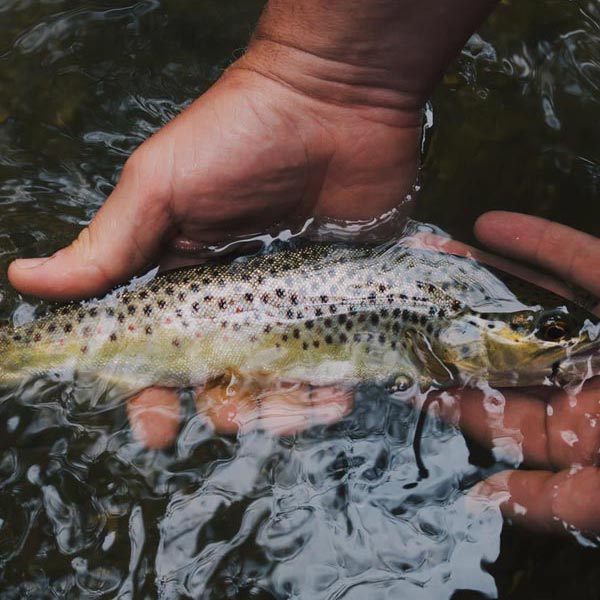 Fly Fishing
The South Fork of the Snake River has a reputation as one of the premier dry fly fisheries in the world, and the native cutthroat trout, as well as rainbows and browns, are abundant. Expert guides and outfitters can be booked to assist you or your group in your pursuit of trophy catches. In addition to the South Fork, anglers can venture into the surrounding landscape to fish some of the nearby creeks and still waters.
Horseback Riding
Equestrian facilities at the ranch include a riding arena, tack room, corrals and pens, plenty of water, hay sheds, and pastures, so horse owners are encouraged to bring their own mounts. If you arrive without a mount, local guides and outfitters can be booked. Numerous trails lead you up Rainey Creek Canyon into the surrounding mountains or in the canyons along with Mount Baldy, Poker Peak, and Dead Man's Bluff.
Hunting
Pronghorn, bighorn sheep, black bear, elk, mountain lions, moose, and deer that populate the Swan Valley area and the surrounding mountains can be hunted, season permitting. Experienced hunting guides and outfitters can provide you or your group with more information regarding tags and bag limits. A variety of waterfowl and upland bird species with ample populations are also available for wing shooters.
Whitewater and Scenic Rafting
Whether you're looking for a whitewater adventure or a casual scenic float trip on the Snake River, nearby guides and outfitters can be booked to offer you or your group splendid views of the natural beauty. The marvelous cascading Fall Creek Falls on the South Fork of the Snake River is just one of the many splendors that you will see worthy of a photo opportunity, so be sure to bring your camera.
Hiking
There are endless trails in the nearby mountains and around the Palisades in the valley where the ranch is located, including Palisades Creek Trail and Big Elk Creek Trail. Nature lovers will enjoy the variety of mountain wildflowers and flowering shrubs, take pleasure in the trumpeter swans returning to the valley, and experience breathtaking landscapes while reconnecting with nature.
Grand Teton National Park
Located just about an hour's drive from Swan Valley, Grand Teton National Park offers visitors many unique opportunities including additional hiking, fishing, and rafting adventures. Astonishing views of the Teton Range provide a stunning backdrop for viewing wildlife such as elk and bison. Of the many surrounding lakes, Jenny Lake is the most popular and is a perfect place for some kayaking or canoeing.
Yellowstone National Park
Yellowstone National Park is just a two-hour drive from Swan Valley, and the trip alone provides travelers with magnificent views of the landscape. The first national park in the United States is a perfect place to see the local wildlife in their natural habitat, including grizzly bears, wolves, and moose. As the largest geological hotspot in the country, the park contains over 10,000 hot springs and geysers.